REAL CAR LAYOUTS AND GRAPHIX
ZRF offers, the real racer, a graphix option as well. Full color Desing layouts can
can be put together and purchased for $150, same as skin requests, just email all the
information you need to have on the car. Heres some samples of what we have already
done, for the Jeff Heotzlers, Dad & JR.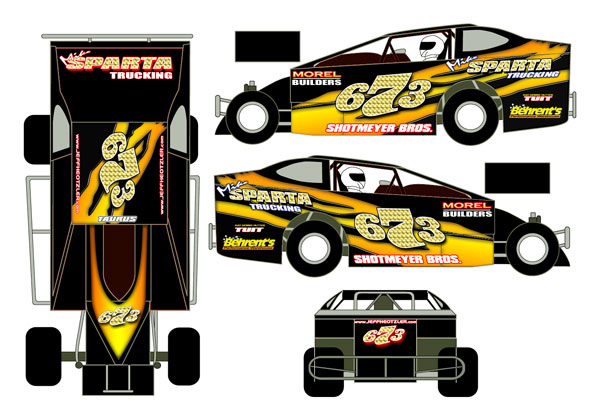 Jeff Heotzler 2004 concept drawing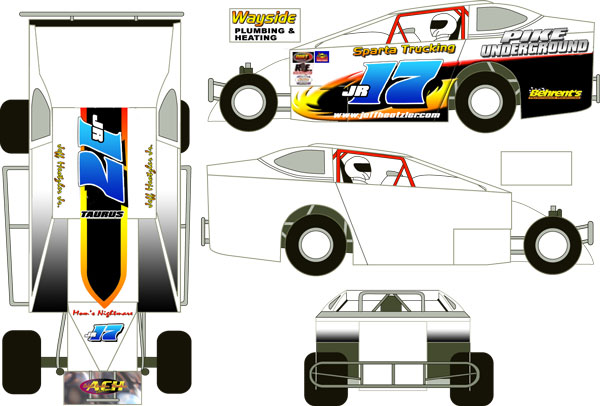 Jeff Heotzler Jr's Small Block Mod. Pics of compelted and letteredd car below.
Complete Lettering packages can be put
together to compliment your design. Car
graphix such as the JR17 car start at around
$900, and are done thru Advanced Signs.